Quinta da Francesa
Joana Vasconcelos
The Main House of Quinta da Francesa is part of a set of buildings, gardens and farming area, and assumes the leading role in this set. The building was from its origin a household, having undergone some alterations over the years and became derelict in recent past years, where significant degradation of its constructive elements took place.
Typical rural bourgeois house, the building was developed in front of the street, with the other façades facing the interior of the Villa and has three floors, one of them in attic. The connection between floors is made through a large wooden staircase, located in the central area of the house, which also makes the horizontal distribution to the various spaces.
The intention was to restore the building, reestablishing its original nobility and, at the same time, adapting it to the requirements of the contemporary way of living. In this sense, it was intended to take advantage of the pre-existences, rehabilitating them whenever possible, and choosing a more contemporary language in the damaged areas.
On the ground floor the social spaces were distributed, keeping them wide and open but reorganizing them according to the intended use, and on the first floor, where the private spaces are distributed, was necessary to create new restrooms that were installed inside existing spaces. In the attic the intervention was larger due to its bad state of conservation, requiring the complete replacement of the structural and constructive elements, replicating them, resulting in the redesign of interior spaces in a more contemporary way, with wider and open spaces.
Planning partners: Mafalda Cabeleira
Client: Private Client
Category: Housing
Project Gallery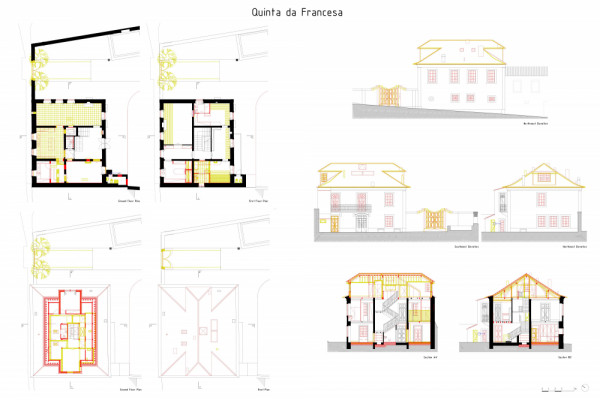 Drawings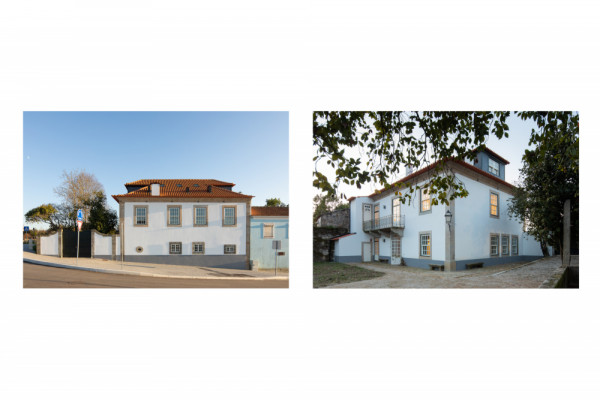 Street facade and back facade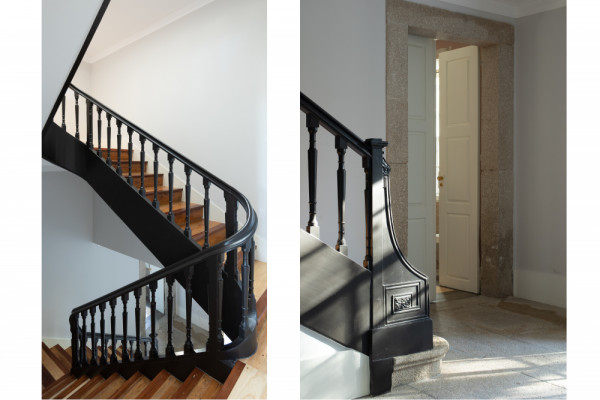 Stairs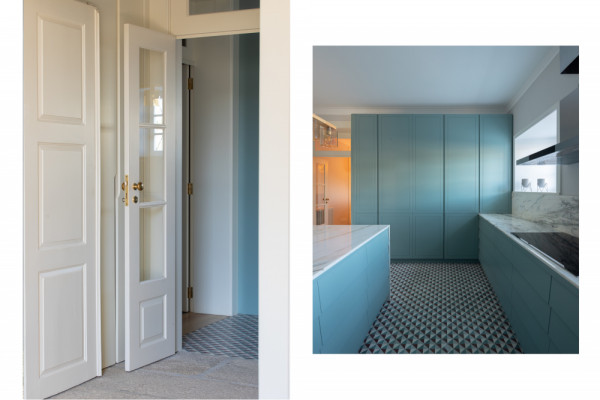 Kitchen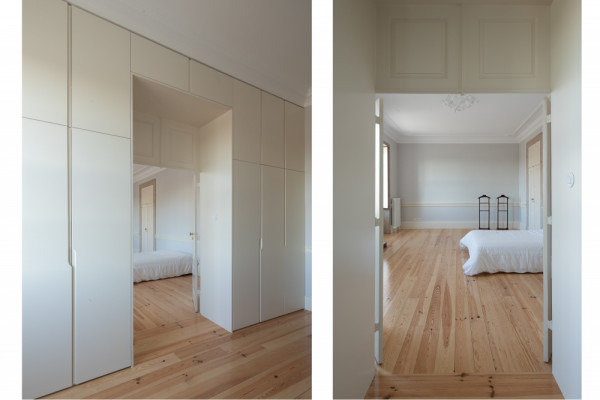 Closet and bedroom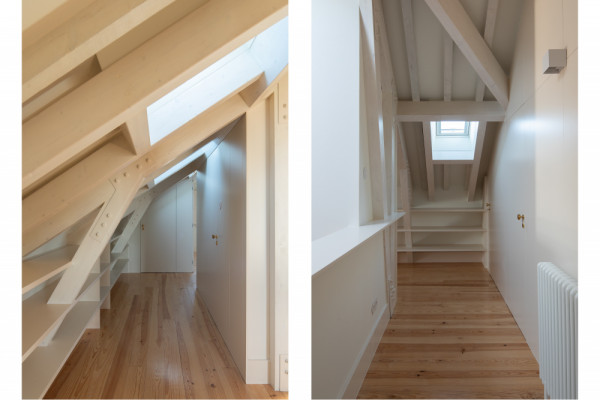 Attic
---