Melo Leote
Joana Vasconcelos
Built in the 1940s in a narrow and long lot, typical of Porto, the building has three floors, two fronts and a garden in the backyard. In a bad state of conservation and with evident space limitations considering the needs of the clients, the intervention consisted in the rehabilitation of some structural elements, back facade's expansion, aligning to the neighboring wall to the North, and in the creation of a new floor, with an assumedly contemporary look.
This new floor volume intends to connect to both the existing neighboring wall to the West and to make the transition between the dominant alignment in the street, to the East, and the alignment created by the building developed in the 70's, to the West. This is achieved through two levels of coating that solve the urban insertion of this new floor, allowing more privacy to the interior space and controlling the room's light entrance, as was desired by the owners.
In the entirely new back facade, a contemporary language was once again adopted, through the creation of a reticular wooden structure and big windows between it, merging the building's interior to the existing garden in the backyard.
Planning partners: Mafalda Cabeleira
Client: Private Client
Category: Housing
Project Gallery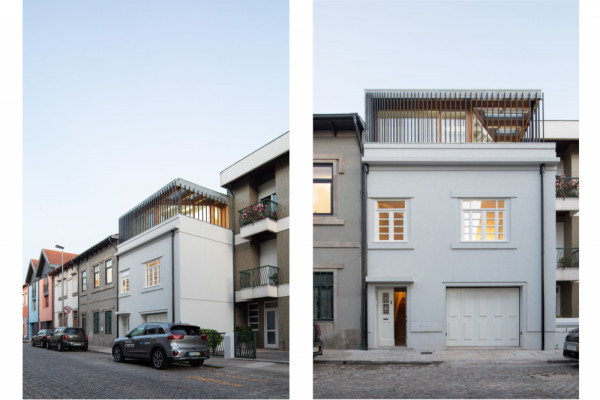 Street facade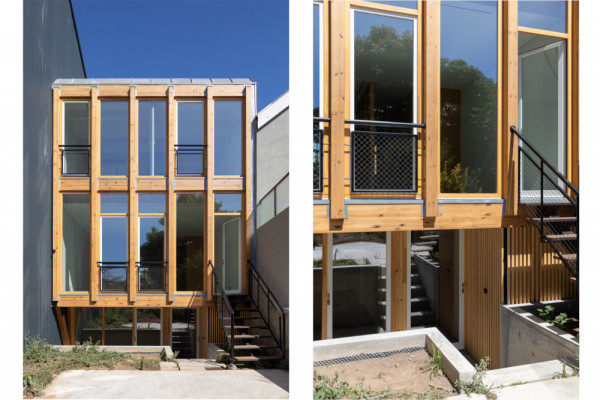 Back facade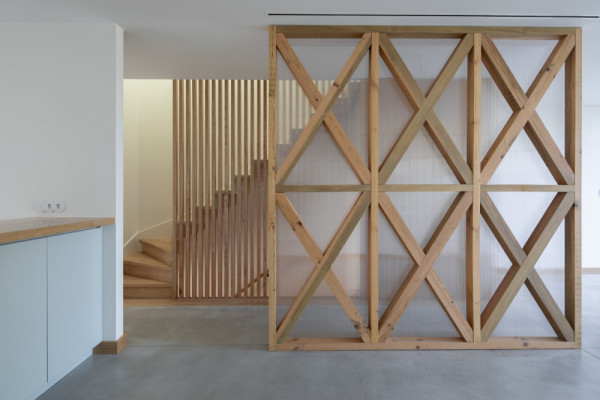 Kitchen and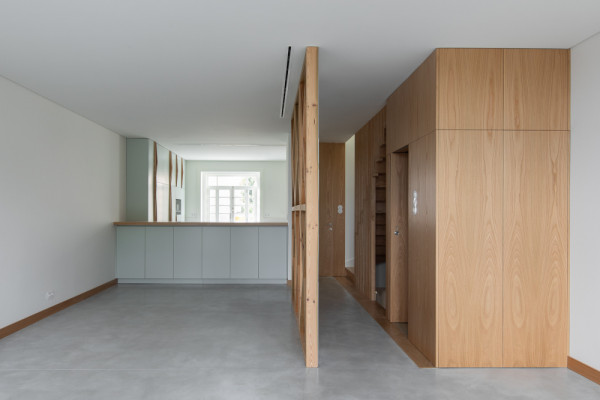 Kitchen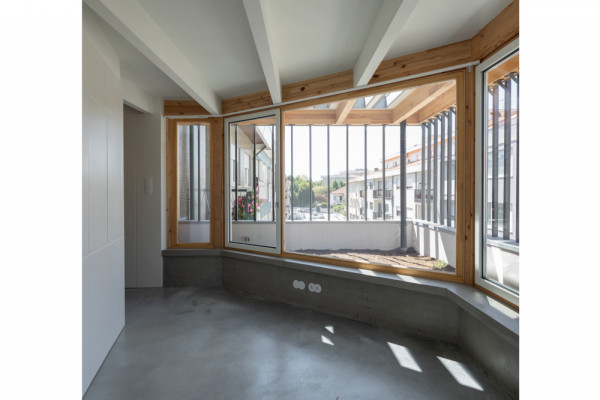 Bedroom window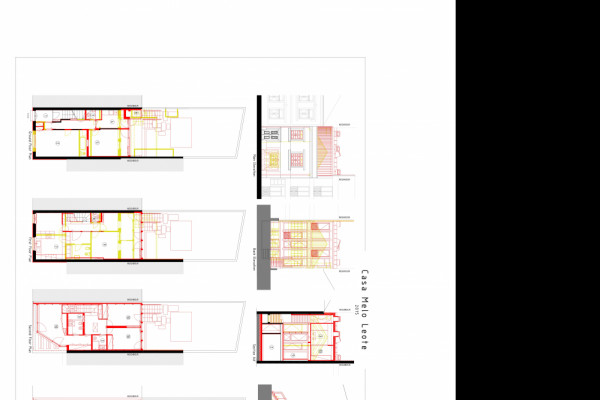 Drawings
---