Santa Agueda- Residential resort
Evelyn Alonso Rohner
You can hear the sea from the houses. They are not in the front line, but very close to a beach in the southwest of the island. The plot is narrow and U-shaped and opens to a public park. This park is part of the project.

There are 49 dwellings, each with a small garden, which is intended to have the feeling of an extra room in the open air and therefore in need of a certain amount of privacy. This explains the overall shape of the project, which subtly seeks to create its own outdoor spaces and to emphasise the individuality.There are three different types of dwellings.

The reception, cafeteria and restaurant are on two levels, but emphasising spatial continuity. This is highlighted and accentuated by the linearity of the orange table-bar at the entrance, suspended from the ceiling by means of braces. The continuous sequence is also emphasised by the rhythm of the exposed concrete porticoes and the U-shaped beams of the false wooden acoustic ceiling.

The communal swimming pool and solarium are located high above the single-storey dwellings, overlooking the sea. From inside the water you can see the old casuarinas - accustomed to living at the foot of the sea - and beyond them the horizon. The pool deck forms a large, curved, sloping plane that rises from the entrance to the bathing platform. This extensive wooden ramped plane is successively cut into horizontal plateaus on which to place the deckchairs.

The central public park, and in general the entire landscaping of the project, was given a great deal of importance. The idea was to achieve a regular space based on zigzag strips, each with different types of vegetation and different heights. The only element common to the whole park is the linear paving of floating concrete, between which grass grows naturally.

The landscaping, the shading of the roof decking, the terraces and the cross ventilation, try to avoid the heat island effect and the need for air conditioning in the complex.
Planning partners: José Antonio Sosa
Client: Grupo Cordial
Category: Housing, Landscape and Garden, Recreation and Tourism
Project Gallery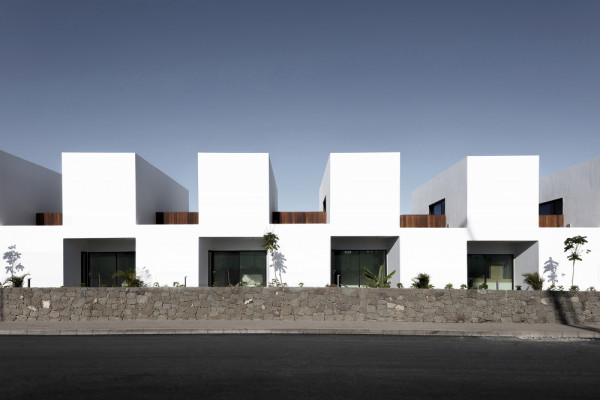 AGUEDA_01.jpg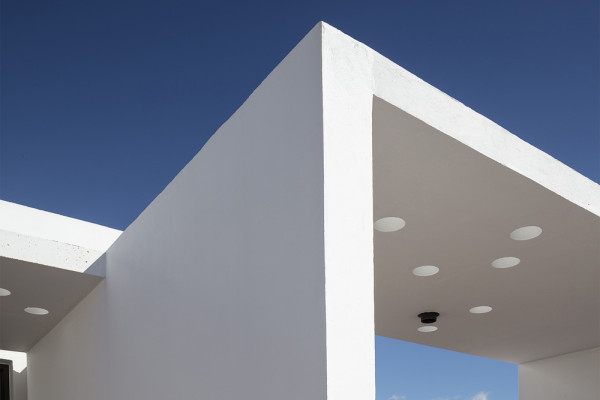 AGUEDA_02.jpg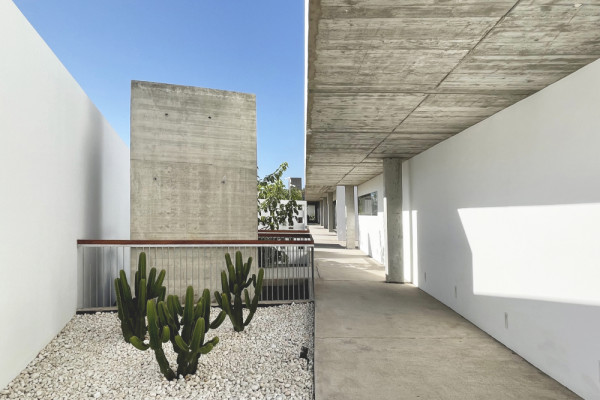 AGUEDA_03.jpg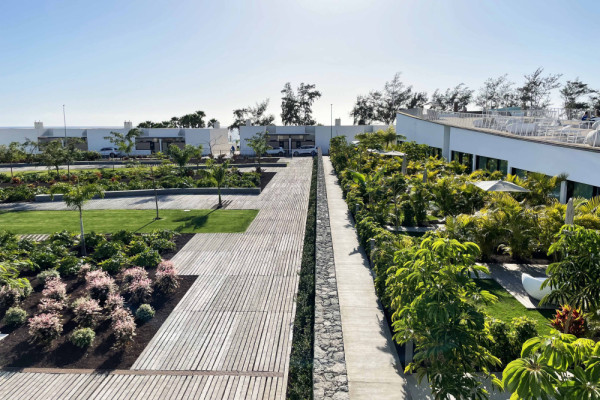 AGUEDA_04.jpg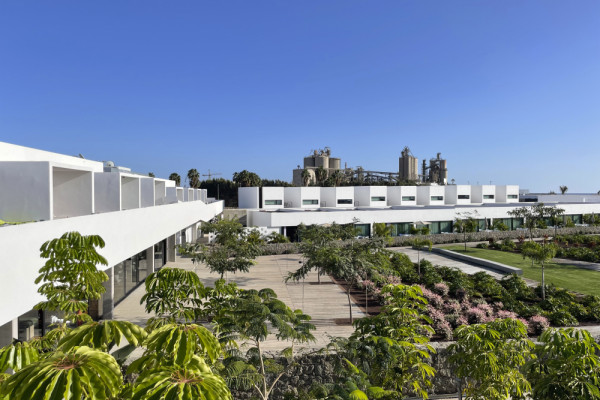 AGUEDA_05.jpg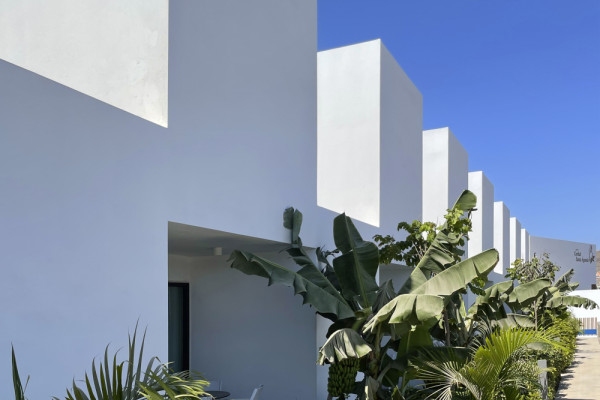 AGUEDA_06.jpg
---