residential farmachstraße
Christine Lechner
The non-profit housing development Farmschachstrasse is located in the town of Saalfelden in the state of Salzburg, Austria. The project was the result of an architectural competition in which the design approach of the architects AGRE lechner lechner schallhammer, our office and working group together with the architect Johannes Schallhammer, was able to convince. The objective was to create assisted living, social housing and living space near the center.

The urban planning approach was to place five cube houses in a gap to allow views of the surrounding mountains. The cube houses are interwoven by a curved green and meeting area. This meeting area is equipped with plenty of seating and loungers, creating space for encounters.

The buildings react to the topography and the local development. In the direction of the small-scale development in the west and along the slope, the building structure responds with a staggered height development. In the direction of Farmachstraße, the quarter opens up with two green areas.

Right in front of the assisted living facility, a right of way is possible if necessary. Guest parking spaces are also provided for the assisted living. The community gardens and children's play areas in the traffic-calmed outdoor area create many opportunities for communication and integration.

The buildings do not have a back, but have an open design of equal value on all four sides. The facade is a pre-greyed wooden facade. The roofs have extensive greenery and photovoltaic systems. The two-sided "corner apartments" with wide diagonal views, as well as sun in the morning and evening and sunny balconies around the corner are particularly worth mentioning.

The bicycle spaces are placed under the cantilevered front area directly in the entrance area of ​​the individual houses. The stationary traffic has mainly been relocated to the underground car park in order to create space for the meeting zone between the buildings.
Planning partners: Architect Johannes Schallhammer / ARGE Lechner Lechner Schallhammer
Client: gswb, Gemeinnützige Salzburger Wohnbaugesellschaft m.b.H.
Category: Housing
Project Gallery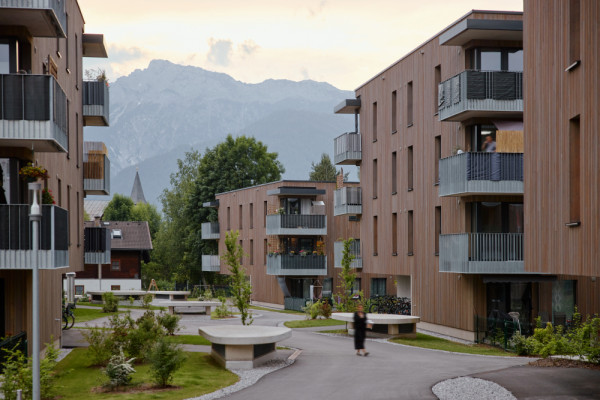 Farmachstraße_300dpi-01jpg.jpg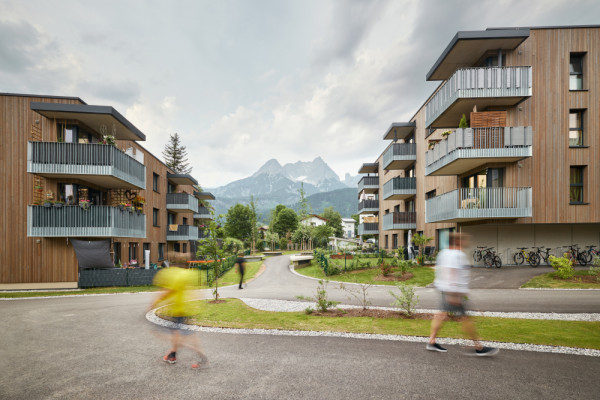 Farmachstraße_300dpi-03.jpg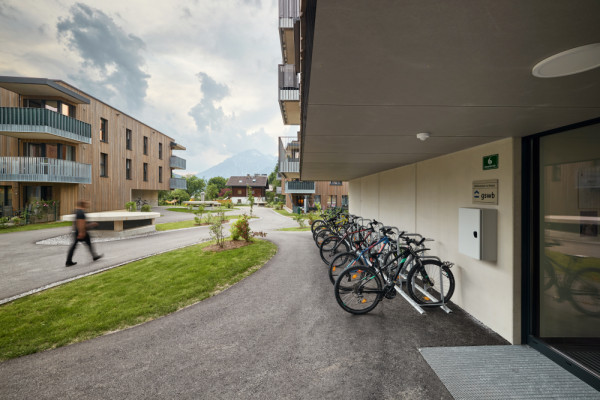 Farmachstraße_300dpi-10.jpg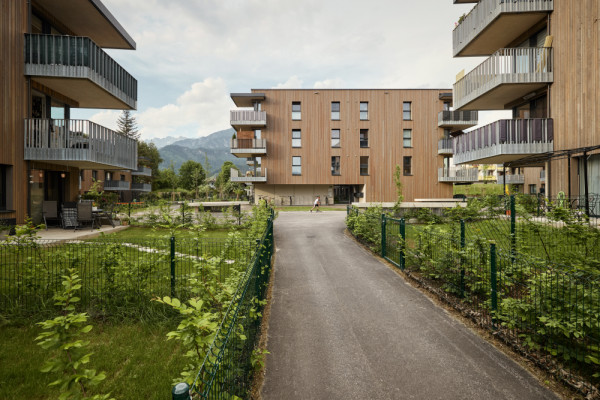 Farmachstraße_300dpi-04.jpg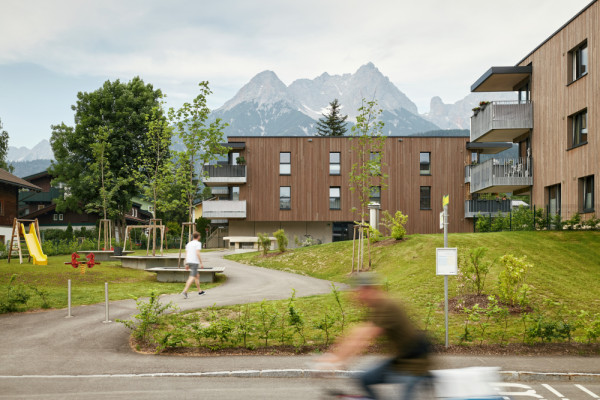 Farmachstraße_300dpi-07.jpg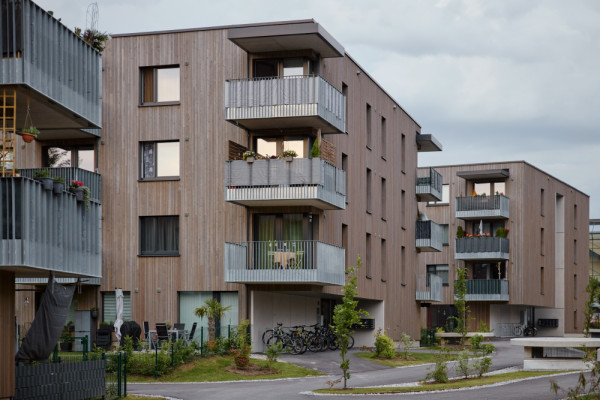 20210618_Farmachstraße_300dpi-25.jpg
---