old mill at the edge of the forest
Christine Lechner
The old mill building dates back to 1914 and has been adapted several times before. It is located at the transition from meadow to forest in a ditch next to a stream. The existing building was not sufficiently lit and the connection to the surroundings was not established.

Our approach was to strengthen and reorganize the existing rooms with careful interventions. It was essential to formulate the new interventions clearly legible and not to hide the static supports of the existing building. The character of the existing is strengthened by the contrast with the new. The scenic surroundings, the threshold between forest and hill country, can also be experienced.

The studio of the sculptor Caroline Goellner is positioned as a semi-public space on the ground floor. This is where their art is created and seminars held. The character of the former mill is most noticeable here, because the high mill rooms were only structurally strengthened and a window with a view of the stream was added. The patio door creates a separate entrance from the studio to the garden.

The interventions are only made selectively, where they achieve a major effect with small interventions. There is a small workshop with ceramic machines and a large gallery room. The new window, with the dimensions of the existing window, was positioned in the upper pocket of the gallery of the studio in the direction of the creek and a pleasant workplace was created.

Visitors come from the gallery space of the Kunstaltier to the private area via an existing old "creaky wooden staircase". Living and working come together in one place. The living space is placed above the gallery space. By opening up the living room on the west wall of the house, an opulent view of the landscape is generated. The window becomes a picture frame and the static reinforcement is deliberately staged.
Planning partners: static: Forsthuber ZT GmbH
Client: Caroline Goellner & Martin Konzett
Category: Historic Preservation
Project Gallery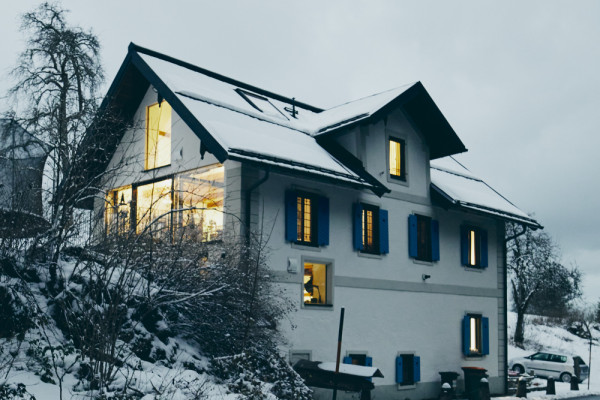 martin konzett - lechner -lechner 4.jpg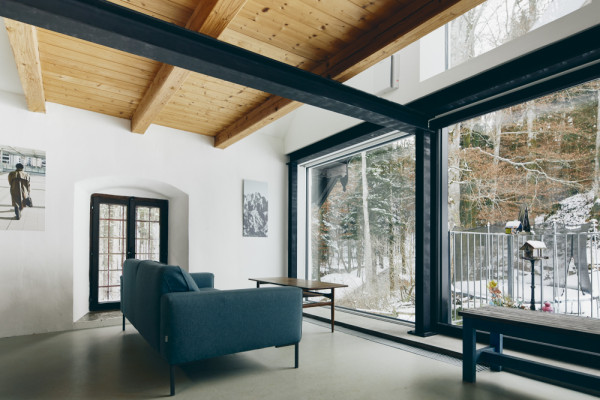 landscape view.png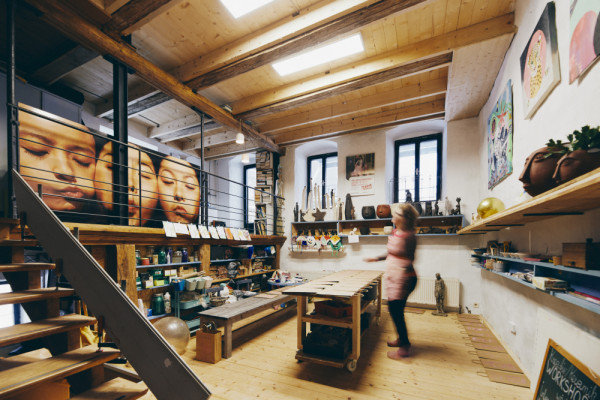 457A9797.png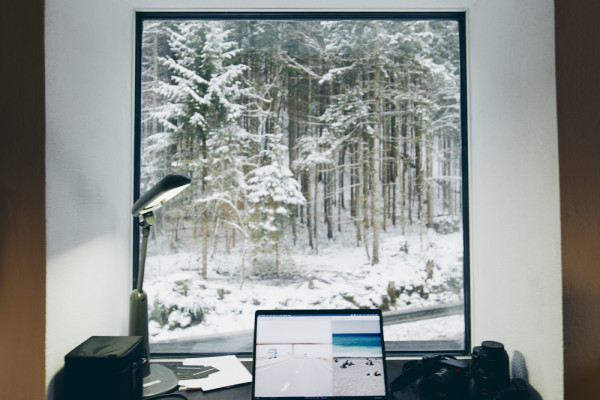 457A9231.png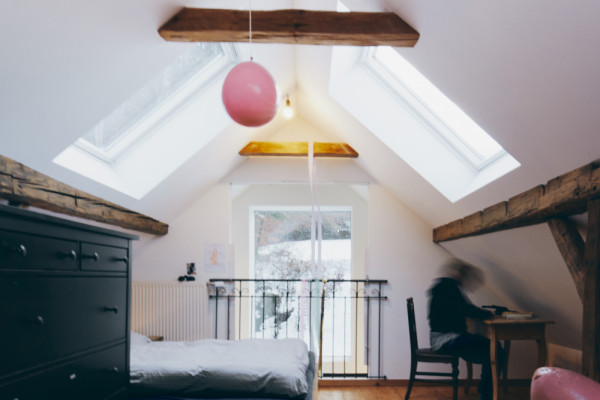 martin konzett - lechner -lechner 8.jpg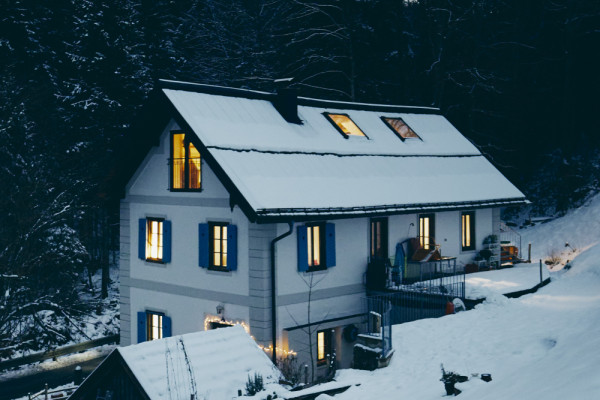 martin konzett - lechner -lechner 12.jpg
---