BUCHA.UKRAINE - private house
Oksana Khoroshavina
This house was created as a family nest. The main wish of the customers was to create a personal, separate space for each family member in the house, and at the same time to have areas for joint leisure activities with the whole family. There was also a desire to create space for the prospect of family growth, so that a place for future grandchildren was immediately designed and decorated.
The house is built on a monolithic frame system. It has two floors, one attic and one basement. The facades are decorated with dark glazed Dutch bricks. All-glass constructions are used for fencing balconies and terraces. White metal railings and decorative elements give the facade of the house graphics. The highlight of the main facade is a stained glass window, which passes from the plane of the wall to the plane of the roof. This window works both on the facade and in the interior looks spectacular and opens a wonderful perspective on the pine forest. The interior corresponds to the modern exterior.
Polished floor surfaces and glass stair railings add space. In contrast, the walls have a matte velvet surface. The wall in the living room is decorated with sisal wallpaper. Some walls and ceiling of the attic floor are decorated with wood, namely American walnut. Stair lighting adds weight to wooden stairs. Stairs from the hall of the second floor to the play area of the attic floor have a complex design solution.
Original spatial perspectives open on the attic floor from the office towards the play area, they reveal the beautiful space of the house. The structural elements of the roof are brought out into the interior, which gives the house a light roughness.
It was easy to work on the project and its implementation, we were lucky that the owners of the house and I were on the same wave of understanding of modern housing and modern interior.
Planning partners: bureau "A3"
Client: private person
Category: Housing
Project Gallery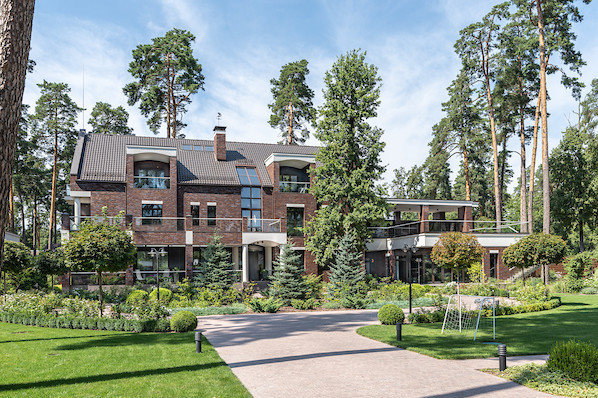 Fsade1.jpg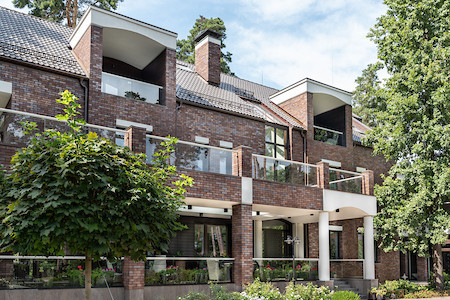 Fasad 2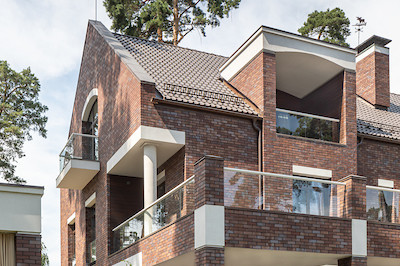 Fasad detail1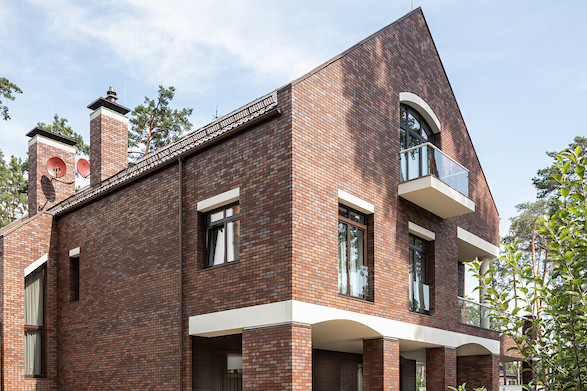 fasade detail2
alcove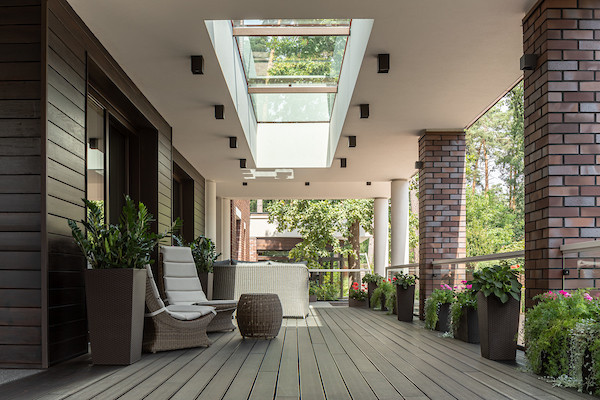 terrace
---