Bandama House
Evelyn Alonso Rohner
Intervening in an existing home always has its je ne sais quoi. The inhabitant is accustomed its previous distribution, with his/hers acquired habits, there is an appropriation of spaces or ways of doing things. Therefore, it is difficult to question or negotiate changes in someone´s home.

This project is a refurbishment of a small house with wide views over the sea and the volcanic crater of Bandama. Due to the steep slope of the terrain, the house is organised in 4 staggered levels that are not connected from the inside. Linking the different levels became the focus of the design. In the centre of the house, a new staircase resolves the connection between the two lower levels and provides continuity with respect to the upper levels. The new staircase, red in colour, is a small piece but it plays a structuring role in the new organisation.

The children's room is located on the ground floor. The sleeping areas are defined by singular boxes like rooms within a larger space. These objects serve for all sorts of instants: inside, between or even above them. The configuration is free, undefined and ever-changing. The master bedroom is at the upper end of the house. The dressing room is a free-standing element, lacquered in turquoise-blue, which signals its temporality within the continuous loft-like space. This level is reached via an intermediate floor that compactly houses a storage area, a bathroom, and another bedroom. On the access floor is the living room and kitchen, it is literally the core of the house.

The use of few materials throughout the house seeks to enhance the continuity of the space and distinguish the structuring elements.
Planning partners: José Antonio Sosa
Client: Arnaud Thiney - private
Category: Housing, Building Redevelopment
Project Gallery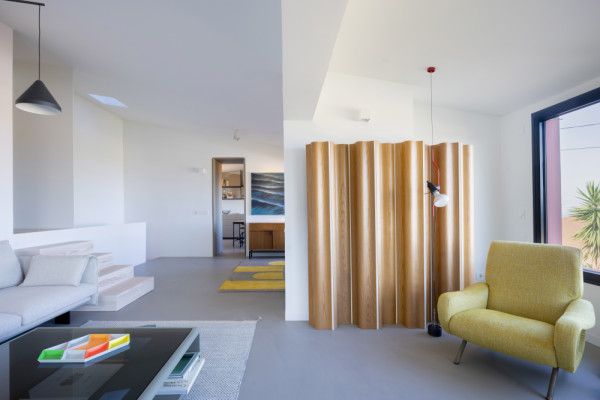 BANDAMA_01.jpg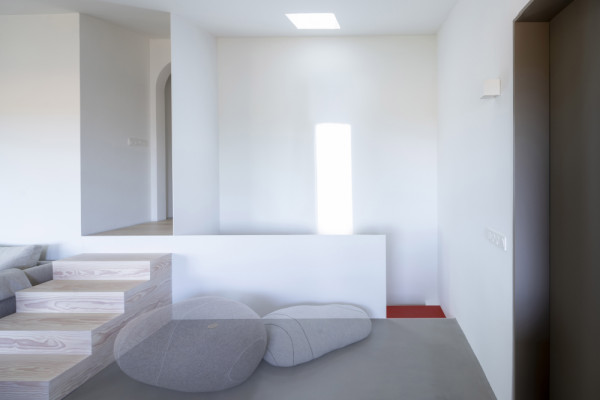 BANDAMA_02.jpg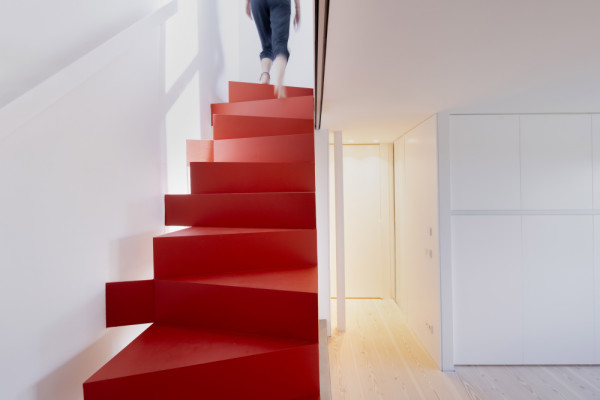 BANDAMA_03.jpg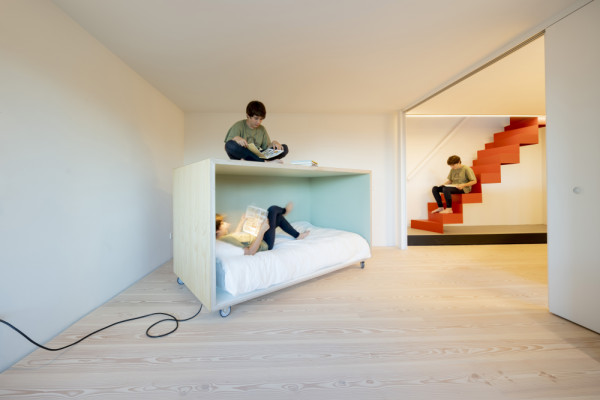 BANDAMA_04.jpg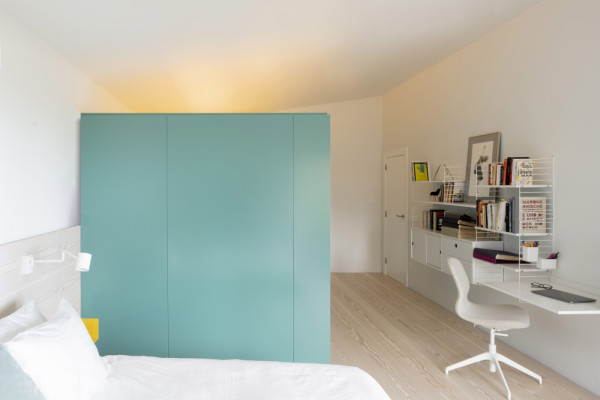 BANDAMA_05.jpg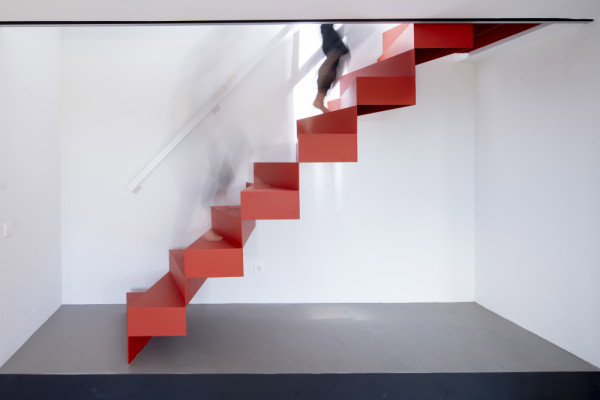 BANDAMA_06.jpg
---